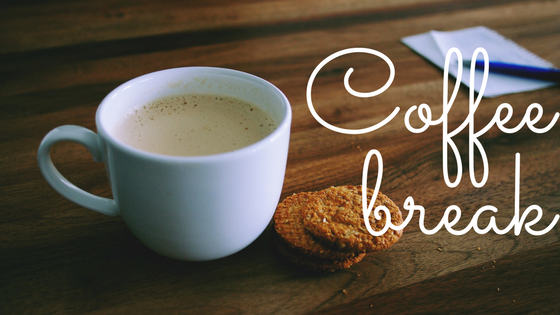 It's almost December…how did that happen?  This time of year is full of holidays, family time, and looking forward to the new year.  2018 will be here in a blink and I have quite a few things to finish up before December 31st rolls around. So, grab a cup of warm coffee or hot chocolate and let's dive right in. 
For starters I'm still working on the editorial revisions of The Art of Lying and should have those back to my editor by Christmas week.   It took me awhile to get back into my novel's groove but I'm feeling very much in the flow now and should be finished early (with enough time to read through it at least twice and make sure I'm still totally in love with the thing).  Sarah, my editor, said I should have it back by end of January which will be amazing and give me enough time to hire a cover designer, work on and finalize the front and back matter of the novel (the copyright page, dedication page, etc.) and figure out the formatting software I downloaded.
A while ago I mentioned a story about a young man named Leo and I implied that I would be writing a short story to give away if you signed up for my newsletter.  That was the plan until I started working on it and really loved the characters and the plot and all of a sudden my outline was long – like novel-length long – and I decided I wanted it to be Book #2.  Great!  Except I still needed something to give away for my newsletter.  Well, I came up with a cool idea to write 3 mini stories that are based on the novels I'm either writing or have planned so I really need to finish the first draft of all of those by the end of the year too so I can start editing those over Christmas/New Year's break.  Whew!  Anyone else tired yet?
The goal (as of right now) is to have my newsletter all ready to go with opt-in freebie short stories and welcome messages by early February and the novel ready to launch by mid-March.  I have the outline for book #2 almost done so once I get my book formatted and uploaded to Amazon I can start writing the first draft of that.  As of right now, that's all I have planned.  I would like to get book #2 to my editor by the middle of 2018 and launched sometime later in 2018 but we will see how all of that works out.  Considering The Art of Lying has been YEARS in the making I might be thinking too big for 2 books in one year.
What's on your December To-Do list?  What things are you hoping to finish up before 2018 rolls around?  What are your big dreams and goals for next year?  Are you working on plans or still concentrating on December? Let me know in the comments!