My Reader's Group is officially OPEN!!
Announcement time!!! My Reader's Group is officially open and when you join you'll get my short story anthology, The Hit Parade, for FREE….yup, three short Young Adult coming of age stories totally free!!  These stories all feature characters from the YA novels that I am currently writing or will be writing in the near future – so click here to join and start reading!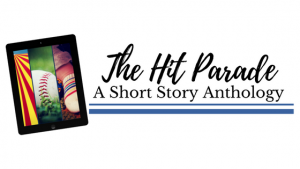 Send in the Clowns tells the tragic yet romantic story of a famous clown family – how they got started in the circus way back when and what made them decide to join the circus.
Take Me Out to the Ballgame shows Joe Marretti's journey from promising pro-ball pitcher to back home in St. Louis nursing a broken heart and finding true love along the way.
Papa Don't Preach is about Veronica and Michael's unexpected teen pregnancy, family drama, and how love can overcome all obstacles.  The companion novel, The Art of Lying, will be available in Spring 2018 – more details coming soon!
I loved writing these stories and am so excited to offer them to you – as my gift – to you, my lovely readers.  By joining my reader's group you will get insider info, sneak peeks into my book launches, freebies, and more! If you love Young Adult novels and free stuff – join today! 
Thanks….and share with your friends.