Visualization Inspiration for The Art of Lying
Guess what?  My debut novel is almost ready to launch! That's right, The Art of Lying will be available for purchase on Amazon (eBook and Paperback) on Tuesday, April 17th — whoohoo!!!!
To get you lovely readers in the mood, I thought I would share some of the visualization inspiration that I used when writing my characters.  I have a whole Pinterest board about my book with everything from art pieces that remind me of my main character's work, to art studios, to actors that I used for the cast.  That's what I thought I would share with you today.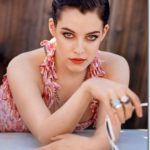 Rachel
My main character.  An artist with short, spiky black hair; extremely pale skin; and light blue eyes.  For Rachel, I used Elvis' granddaughter, who is a model.  She looked perfect – she even had the right attitude!
Mom – Veronica
If you joined my Reader's Group and downloaded The Hit Parade, my short story anthology (and if you haven't – you should! You can add your email down below) then you read Papa Don't Preach which was all about my Mom and Dad character finding out they were pregnant at 17!  For my Mom's visual representation I kept thinking of Mila Kunis or Katie Holmes.  Brown hair, tan skin, young and fun!
Dad – Michael
Michael is New Jersey tough! He's young but started balding so he shaved his head. I kept picturing a young Bruce Willis but with his older bald head look.  It worked for me and now that's all I see when I think of my main character's Dad.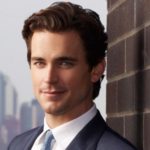 Noah – the mysterious boy
I used Matt Bomer (from White Collar) because he was perfect – a little older than Noah's character – sure, but totally cute, business suits, gorgeous eyes, and a killer smile – yes!
Mystery Woman
I know…fun, a mystery woman!  For this character I kept thinking about Lauren Graham (Lorelei from Gilmore Girls) who just looked perfect – but the first season of GG as she's a bit too old for the part now – hey, that's the beauty of Dream Cast!  They can be any age, from any time/movie/TV – whatever helps when you write and work on characters.
I have a few other smaller characters, but I didn't use actors for those – just some random images from Pinterest.  Here's an example I used for Cassandra, another artist, and a friend of Rachel: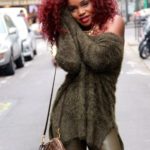 What do you think?  Are you falling in love with my cast yet?  Because I sure did and I can't wait for everyone to read and get immersed in Rachel's story!  Next week, I'm going to share Rachel's playlist that I used when writing (and what I imagined she used when she was painting) and will give you more details about Launch day!!!